Established in 1979, the law firm of Attorneys Dell & Schaefer, Chartered, has represented thousands of clients with their claims against insurance companies. Our disability income division focuses exclusively on the representation of long term disability insurance claimants in both private policy and group disability (ERISA) claims.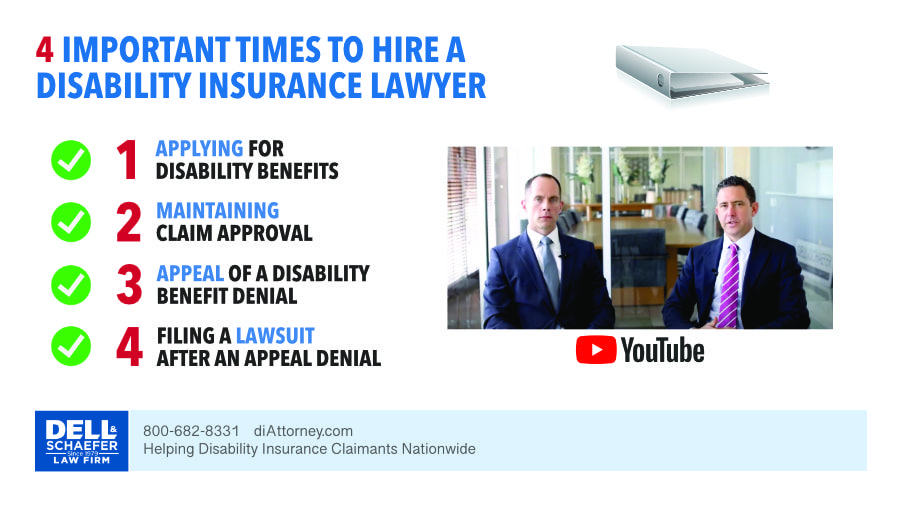 We represent individuals at all stages of a claim for disability income benefits. We only represent claimants and we never represent insurance companies. Our law firm represents disability insurance claimants throughout the nation and we have handled cases in almost every state. Dell & Schaefer has earned the "AV" professional peer review rating by Martindale Hubbell, the highest qualification rating a law firm can receive. We have handled numerous cases both in and out of court against every major disability insurance company and are familiar with all their tactics.
We have extensive information about disability insurance claims with every major disability insurance company. Visit our website and choose your disability insurance company:

We encourage you to look around our extensive website and download our free E-brochure to learn more about our legal services.
Click here to visit our website.